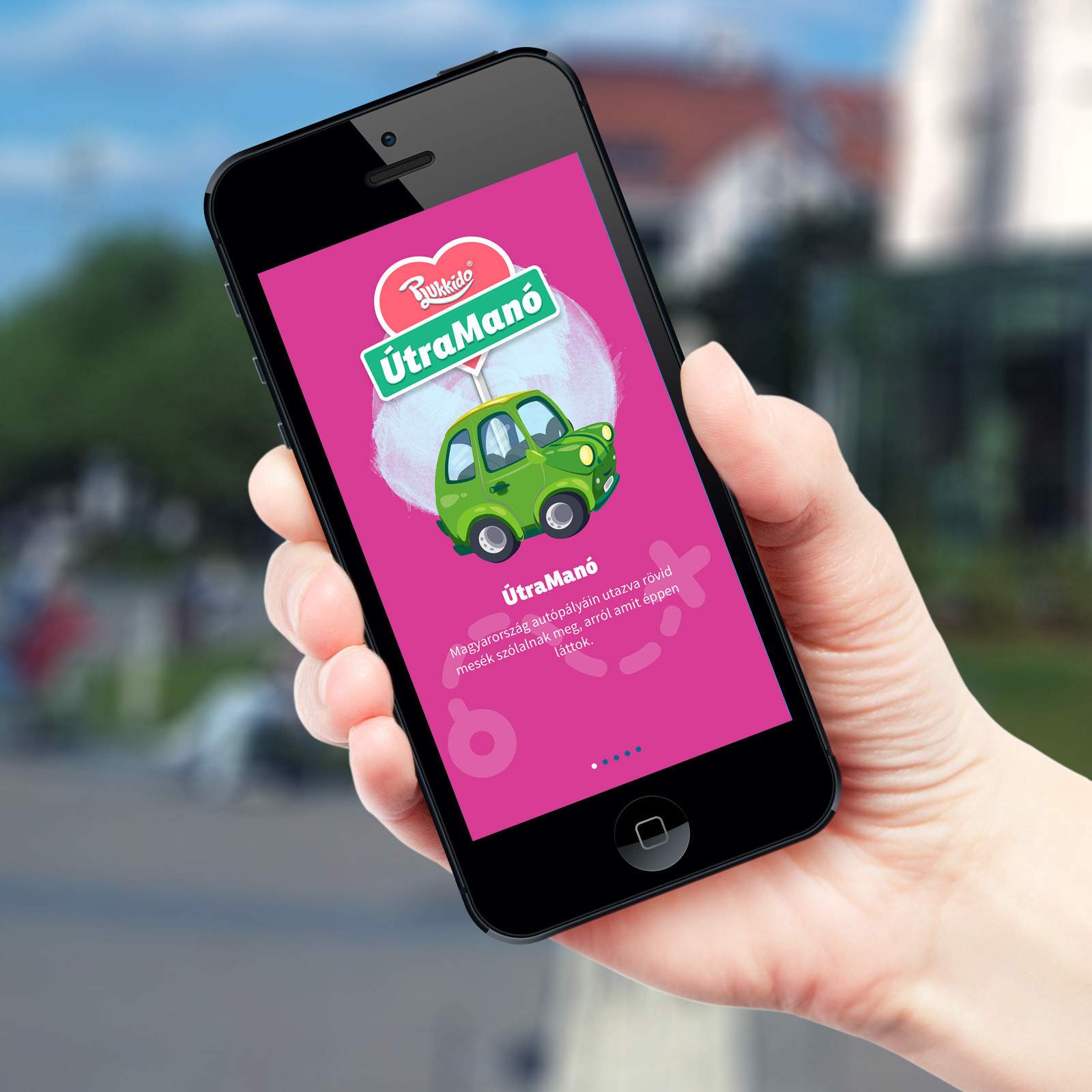 Plukkido Games
is a Hungarian brand produces child-rearing home board games and playful outdoor devices made by psychologists, social pedagogues, and designers. As a designer I mainly produce explainer videos, infographics and icons. I really enjoy working together as well as drawing them many illustrations :)
Here I present the
ÚtraManó
, which is the latest development of Plukkido. It is a GPS-based application for families with small children, which can currently be used on all Hungarian highways. The app captures things children can see through the window such as overpasses, trees or even a roadside pylon. Launching the app, virtual elves join them in the car, who entertain the kids with exciting stories throughout the trip. The kids are not bored watching the environment around, they don't bother the parents, and the family has fun together! :)

I took part in designing the main page icon and the background.
I share some alternate ideas too.