Commission state:
CLOSED
Currently, my schedule is full and I cannot take any new art commission. If you are interested in a later
co-operation, feel free to go through on this page, contact me and we can discuss more.
All prices below are base prices and include a single character. Things that
might increase the price
are for example the complexity of the character, background, additional characters, pets, vehicle, other details and 
urgency fee: 25%.
​​​​​​​
Check out my offers below!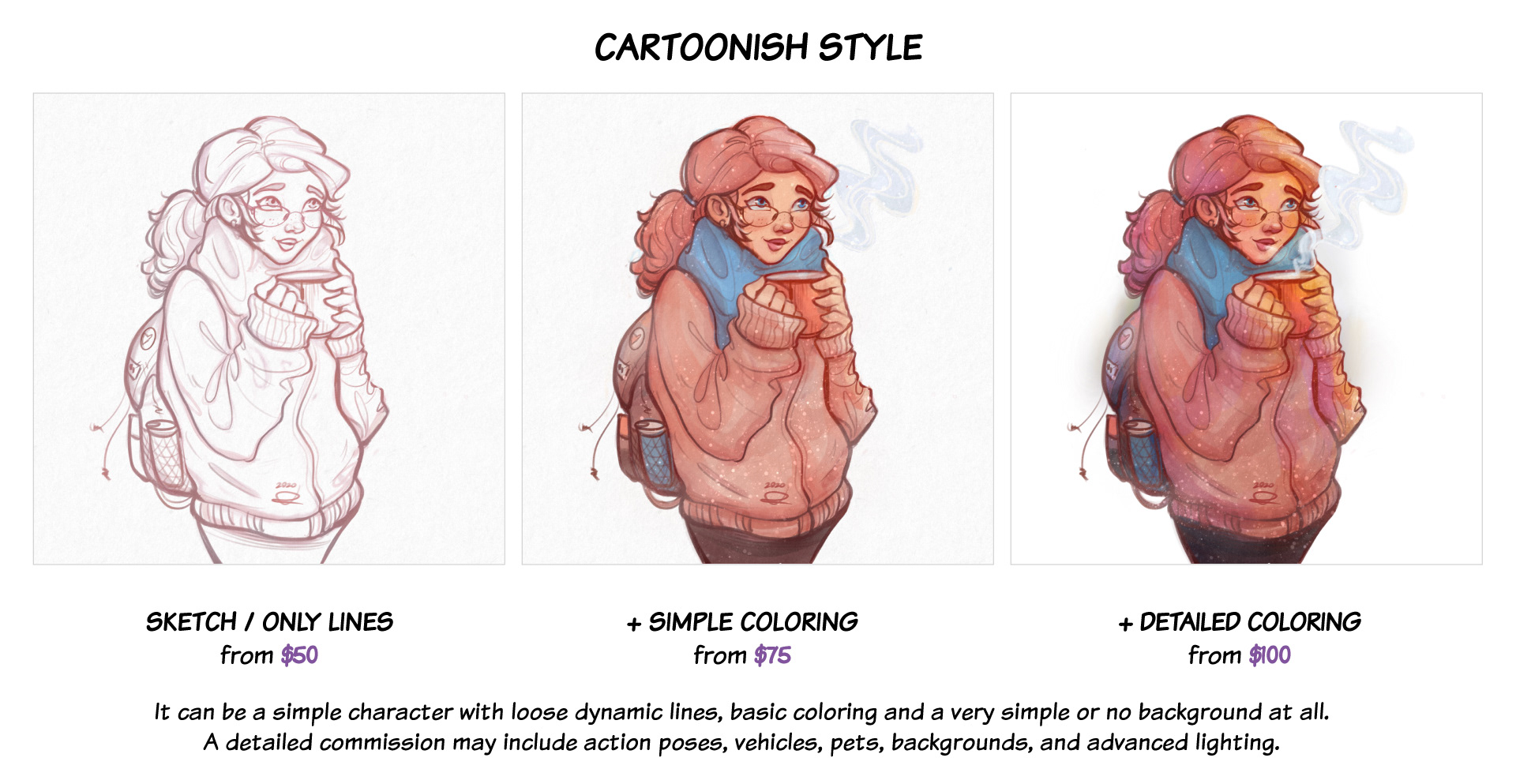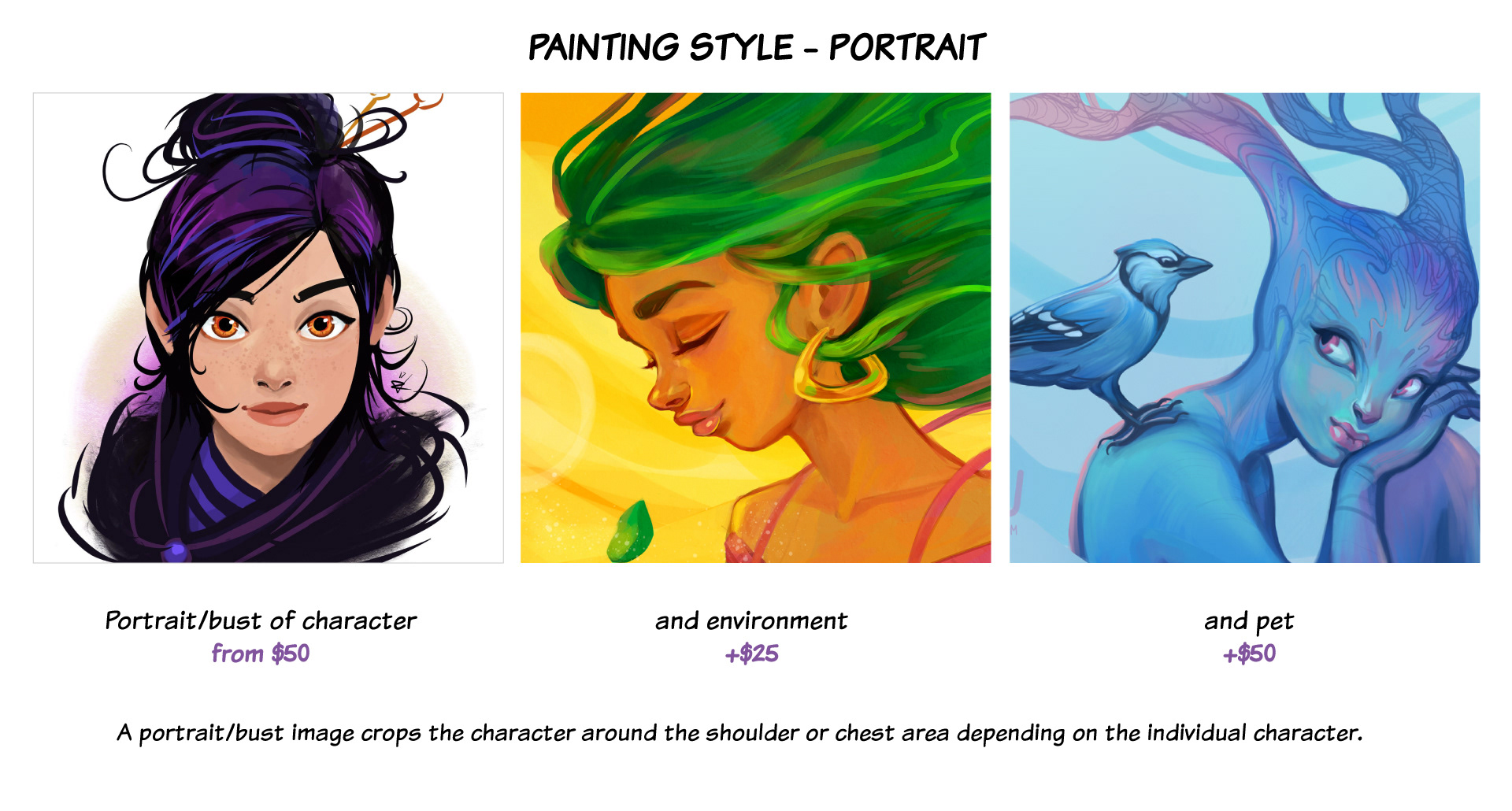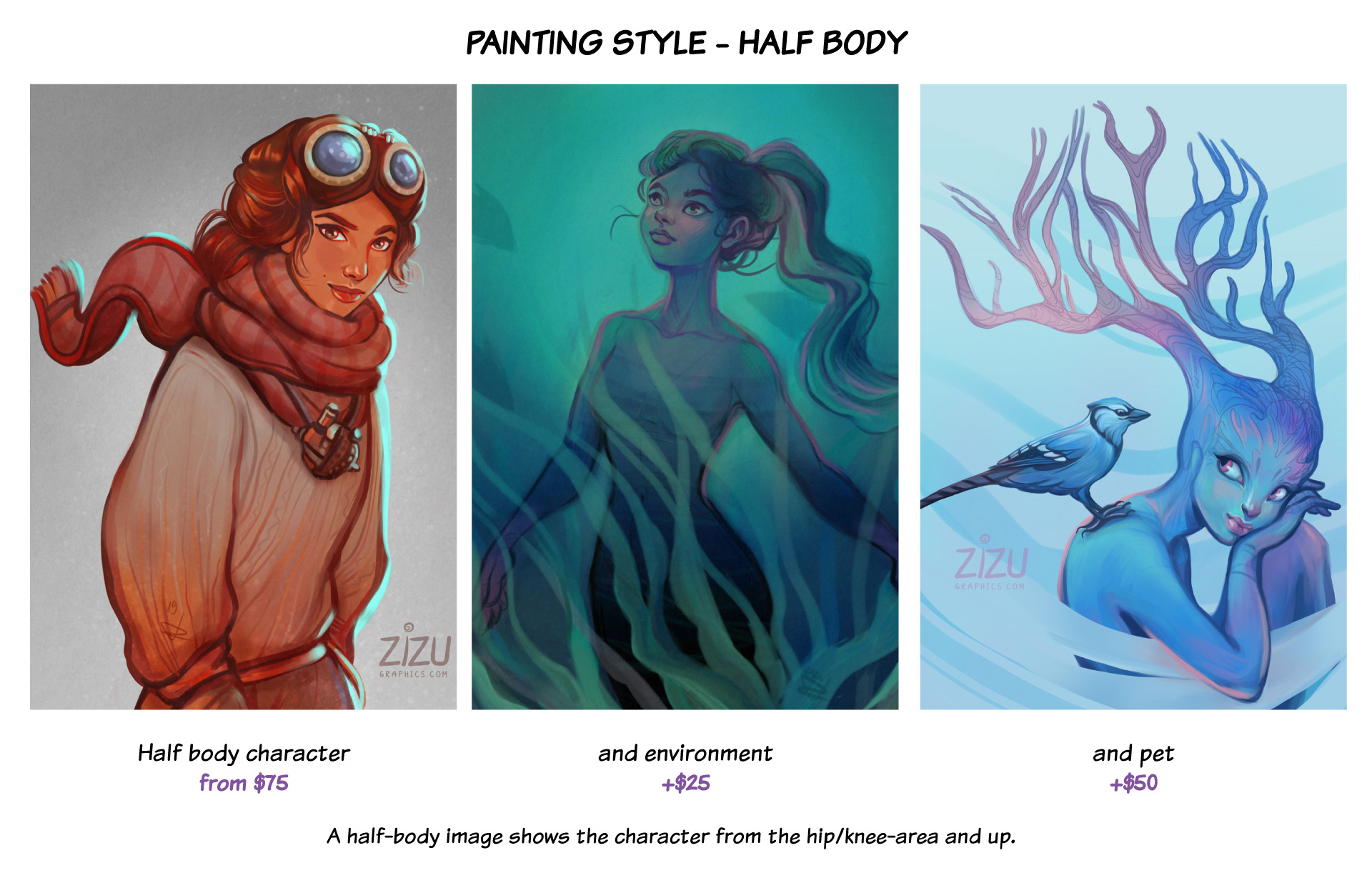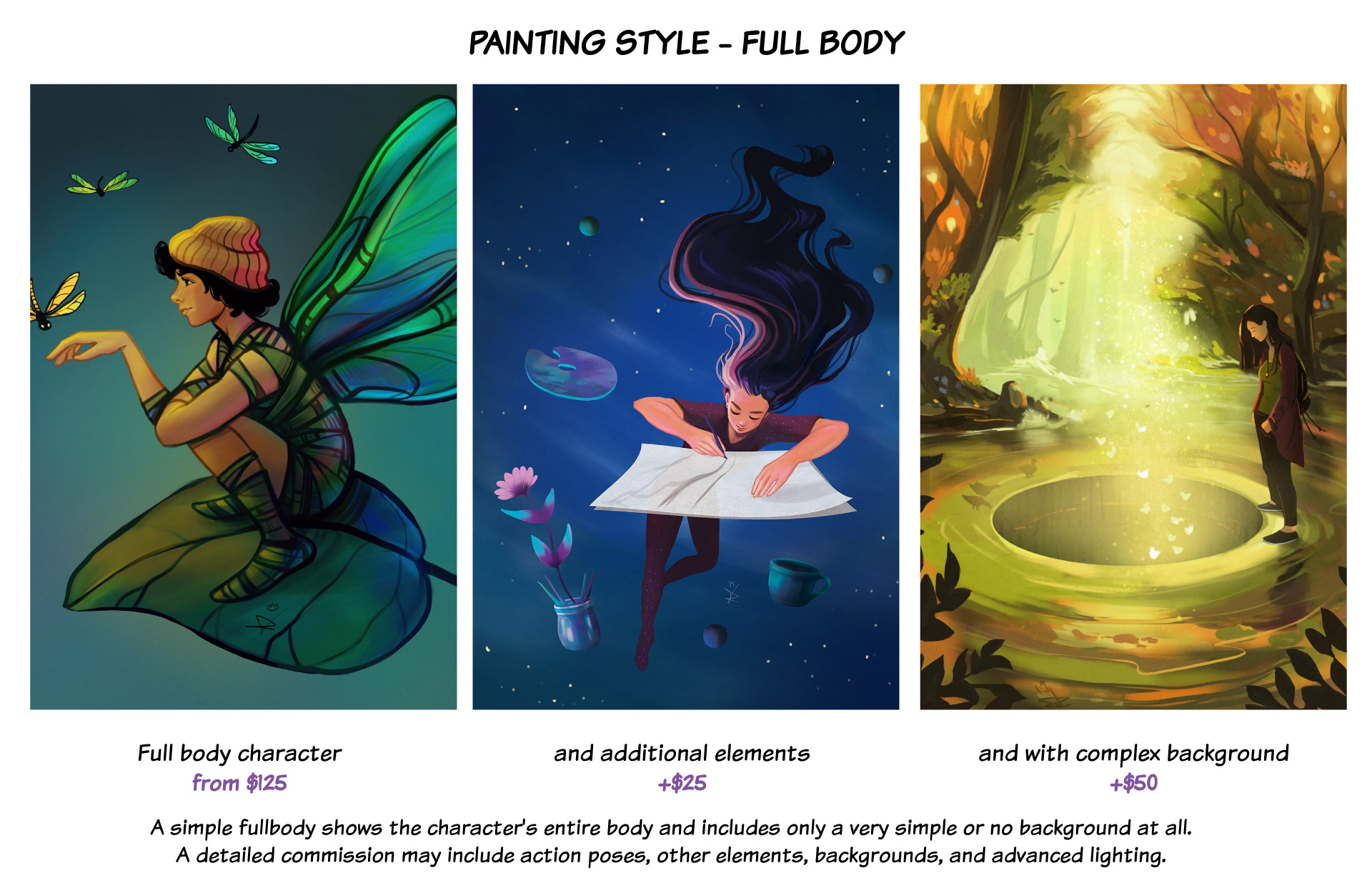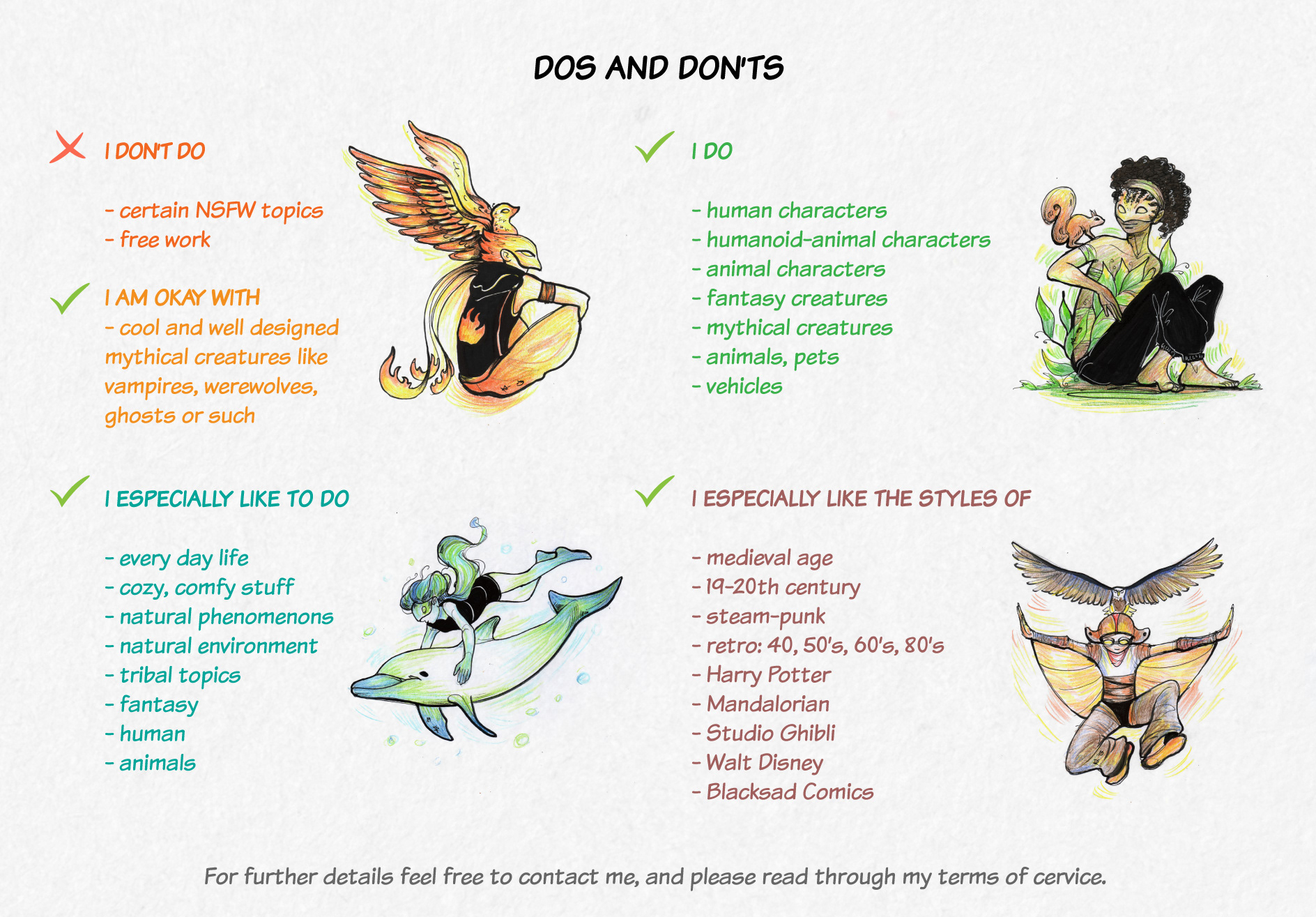 then feel free to contact me by filling the form below,
or directly to my e-mail
graphic.zizu@gmail.com
.
Can't see what you need? I make custom orders too!
Thank you for contacting me! I have received your message successfully and will reply back soon.
After you submit your message, I will receive an e-mail and I will reply back to you to for further discussion.
Thank you for visiting!